UPDATED May 10, 2017 – Facebook Advertising is a massive global social media marketing platform with the ability to target your desired end user to never before seen accuracy and relevancy. In 2012, Facebook's reach and traffic is beginning to exceed that of Google Adwords management and search. Facebook Ads are just starting to become a popular alternative for SME's and Start-ups looking to generate a "social buzz" quickly and effectively.
WHY FACEBOOK ADS?

Facebook has over

845 millions users worldwide

and growing FAST. 

Facebook is available in more than 70 languages worldwide

85.25% of Thailand internet users access social networking and related sites at least 3 times per week.

Approximately 80% of the active monthly users of Facebook are outside the U.S. and Canada

In Thailand,there are an estimated 10.1 million active users on Facebook 

Inceva research shows an average growth rate in Thailand of over 18% per quarter over the last 5 quarters

A product or service business would be unwise not to harness the power of the Facebook advertising platform.
BETTER IDEAS – BETTER IMPLEMENTATION – BETTER RESULTS
People who are b
rowsing Facebook are usually not interesting in shopping

The nature of advertising within Facebook and Facebook Remarketing is very different than others marketing channels. People don't search on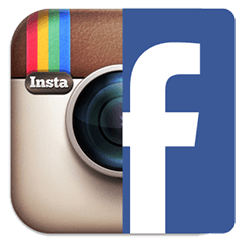 Facebook, they navigate. Facebook and Instagram users spend most of their time socializing online and communicating with friends and often have their attention diverted away from traditional advertisements areas. Facebook marketing is the best demographics and psycho-graphic targeting ad platform available in the world today. Advanced Facebook campaigns and innovative real estate advertising ideas can reach audiences on on a microscopic "block by block" level If implemented properly. Successful Facebook ads require tight creative messaging to a targeted audience. Inceva also provides social media tracking, sms marketing & advertising analytics package for all SEM marketing campaigns using Facebook or Adwords.
Be Original and Don't Waste Money on Useless Clicks!

Your path to successful Facebook / Instagram marketing will require a custom blueprint. We bring unsurpassed insight, technology expertise and business sense to every Facebook advertising campaign to ensure the top engagement rates & click-through-ratios for your start-up, SME product or service.
Flat-Rate Facebook Advertising

Our PPC management team understands Facebook's core users and principles better than any other research and social media marketing professionals.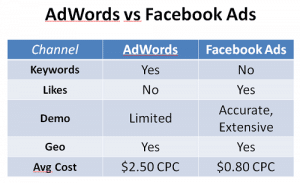 Inceva FB marketing campaigns, local marketing, online seo and mobile seo tactics are focused on bringing your unique project to BILLIONS of Facebook and Millions of Instagram users to effectively maximize exposure of your company brand, goods or services. Inceva can help you attract new loyal, consumers from every corner of the world. Advertising budget management is a vital component of our service. Through careful monitoring of your online campaign's performance and reporting back to you with our progress as regularly as needed. Inceva clients can expect a transparent, consultative approach to campaign management and we will guide you through each phase of your successful Facebook PPC or Instagram marketing venture.
If you or your business already have a FB advertising account we can create and manage the campaign ads with your account. All new Facebook accounts will require a valid credit card and verification.
If you would like to hire us to manage your facebook campaigns or to learn more about the advertising opportunities using Facebook ads  contact us today.