Mobile Apps are quickly emerging as the primary drivers of strategic business growth for online and offline SME's and Start-Ups across the world.
Inceva mobile application solutions platform offers a unique full service web & mobile application development product to build your app. We deliver modern, state of the art, multi-lingual and attractive looking mobile apps to for business clients across a diverse range of industries and sectors. We offer 100% custom website development & mobile apps with intelligent analytics baked in. Our decades of business development, sem, seo & ppc marketing experience has taught us how to correctly build and market mobile & desktop apps to ensure that you don't just waste money on another useless app. Our team can properly design, develop & market category defining mobile apps across a diverse categories such as hospitality, medical tourism, restaurant, Cafe, professional services, real estate investment marketing, business services, travel, gaming, food services, entertainment, nightlife and many more.
Attention Business Owners: "If you can dream it ..we can Build & Market It!"
Our dedicated mobile application development team is proficient in every aspect of the entire mobile app development process including user interface design (UI), application architecture, troubleshooting & testing,publishing and most importantly Mobile SEO and mobile marketing for your app to make sure they are downloaded and used by your intended audience. We develops mobile applications for select clients seeking a new innovative mobile marketing platform.
  Inceva can produce cross platform & cross device mobile apps for operating systems including: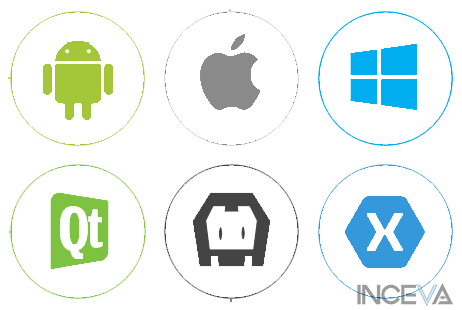 BETTER IDEAS – BETTER IMPLEMENTATION – BETTER RESULTS
Important features and benefits building mobile applications from by Inceva: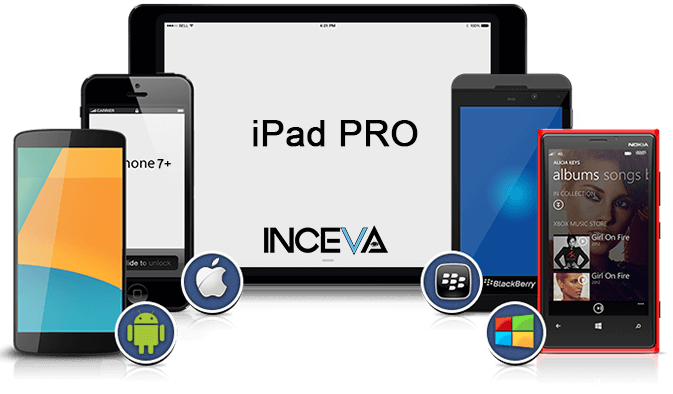 Robust "Native" features that are scalable and Interactive (GPS,Camera,Augmented Reality,Video,Touch,3D,Accelerometer)

Distributed Cloud Databases that can easily withstand peak web traffic loads from millions of users

Engaging User Experiences in Opportune moments. ( Mobile Phone Usage is 24/7/365 )

Extremely Cost–effective Marketing Tool With Advertising Analytics Included

Add Uniqueness & ingenuity to your SME business and Boost your R.O.I.

Competitive edge over all Business rivals (Be the first …not the Last)

Inceva helped us accelerate revenue acquisition by quickly grasping of our family business needs, prioritizing the projects we had, and formulating an effective attack plan for our executive team. They helped combine our new investment marketing channels which increased, established functional KPIs and optimized our sales & marketing engine. I recommend them without any reservation.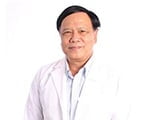 ผมมีความประทับใจในพรสวรรค์และความชำนาญด้านการตลาดของคุณแซลแมนและทีม อินซีว่าเป็นอย่างมาก  ความสามารถในการโฟกัสบวกกับการแปรเปลี่ยนความรู้ความสามารถนี้ให้กลายเเป็น ผลกำไรและการเติบโตขององค์กร Bio Consult Organization ช่วยแบ่งเบาผมอย่างมหาศาล  แซลแมนและทีมอินซีว่าเปรียบได้กับสินทรัพย์ที่มีคุณค่าต่อบริษัทของผมและพวก เขาก็ประสบความสำเร็จเป็นอย่างยิ่งในการสร้างส่วนแบ่งทางการตลาดให้กับ เรา

From the very beginning we had someone that took the time to learn our business before making recommendations. We were a startup and one of their smaller clients but always felt important and respected. Inceva kept their promises and helped us rank on Google for some very competitive terms. We could not be any more pleased with the great results.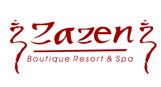 The staff and management at Zazen would like to thank you for making our members only program a great success. Your idea turned out to be an integral part of our longterm revenue goals and overall marketing strategy. Since March, our repeat business, and overall revenue has generated millions of Baht in new revenue as well as increases in our food and beverage revenue from locals.

Our dental office hired Inceva to grow our medical tourism sales using Pay Per Click advertising on Google and also social media marketing. In less than 1 month they double our new leads and reduce our marketing costs overall. We were very pleased with our results and are now working on a new website for our Branches in Phuket & Pattaya.