Search Engine Management
UPDATED May 11, 2017 – Not to be confused with Search Engine Optimization, Search Engine Management goes one step futher and is the art of managing all aspects of a businesses online activities. From paid promotions,to free search engine results, shopping listings, and local search results from Google Maps. Proper SEM management covers all areas of online exposure in today's search engine search results. Inceva is a full-service Search Engine Managment firm.  Inceva SEM can easily provide expert level advice for the following services so you can quickly  grow your online presence,increase sales and leave your competition in the dust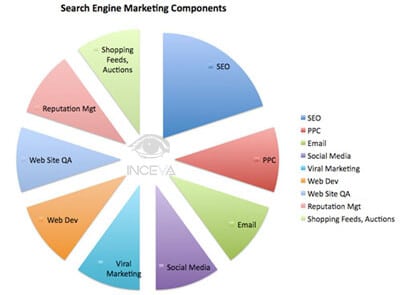 Search Engine Management With SEO
We are one of the top real estate marketing companies online and can help you quickly design, build, deploy a modern content-driven,authoritative and manageable website for end users and automated search engine "spiders" that are used to crawl and index the entire web.  Inceva can optimize all components of your existing or new site, including custom code and unique keyword rich content that will push you to  gain top rankings on Google, Yahoo Bing etc for your desired keywords and relevant phrases.  Our Marketing Agency for Companies in Bangkok can help laser target your site,product or services to the most qualified users who are ready willing and able to convert into paying customers.
Social Media Marketing – SMM

Inceva social marketing and creative website designs can help you generate new leads and drive more traffic which will then increase your sales while building a strong local and international brand identity for you and your products.  Our custom SMM solutions  includes optimizing your blog, Facebook pages and Twitter along with unique content generation and creation  from an international team of world-class copywriters . We also monitor your existing "brand" online and help generate feedback or  "word of mouth" to help you and your business succeed.
BETTER IDEAS – BETTER IMPLEMENTATION – BETTER RESULTS
Pay-Per-Click Management

Professional Pay-Per-Click Marketing services can generate instant laser targeted leads for your business,service or products.  Our Certified Google and Microsoft advertising professionals  can build,fine tune, and continually monitor and adjust your paid advertising campaigns to generate maximum ROI.  The marketing campaigns are optimized for our clients on a daily basis and are based our dedication to continually  monitor and improve your accounts.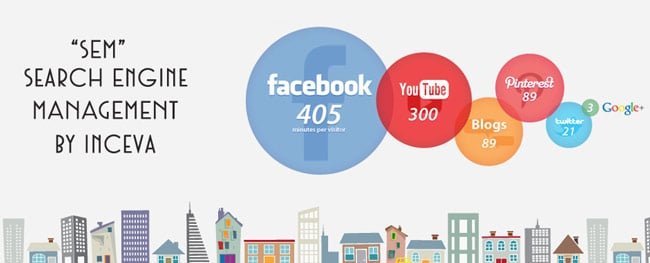 Reputation Management
Inceva reputation management can also help you quickly determine and understand what the Internet is saying about you.  We can our clients manage your hard earned online reputation using the most advanced SEO techniques in the world. Our custom social media marketing engine uses relevant local and social media syndication techniques to quickly push any fraudulent or negative reports about you and your company down in the search engine results making them nearly invisible.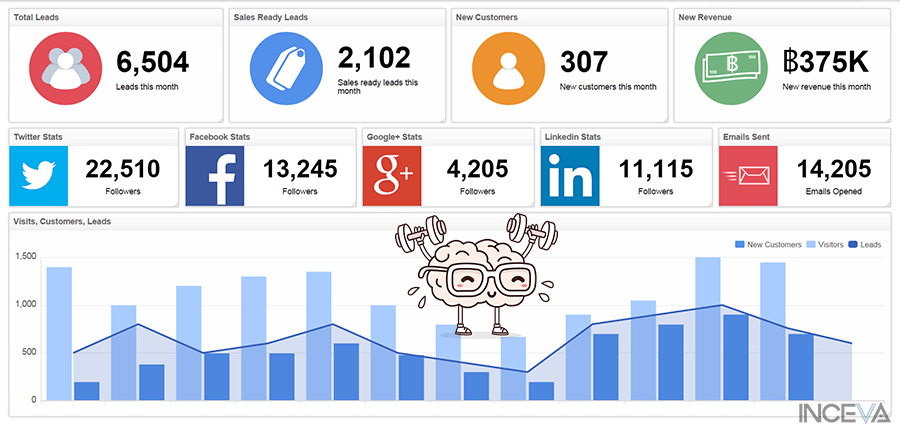 Affiliate Marketing & Product Launch Marketing

Inceva Affiliate and SEO solutions is able to provide our digital marketing agency clients a cost effective, pay-per-performance affiliate marketing system. Our marketing audits will conduct a careful review of your current affiliate marketing needs and objectives.  From there we can conduct a detailed competitive analysis and help create a product launch strategy to maximize exposure, create a "buzz" and boost your sales. Inceva marketing provides in depth testing and strategy consultation well before the launch.  Once launched, Inceva conducts daily campaign audits and analytics review to make sure we are hitting the goals and objectives outlined in our initial review.

Our dental office hired Inceva to grow our medical tourism sales using Pay Per Click advertising on Google and also social media marketing. In less than 1 month they double our new leads and reduce our marketing costs overall. We were very pleased with our results and are now working on a new website for our Branches in Phuket & Pattaya.

Inceva helped us accelerate revenue acquisition by quickly grasping of our family business needs, prioritizing the projects we had, and formulating an effective attack plan for our executive team. They helped combine our new investment marketing channels which increased, established functional KPIs and optimized our sales & marketing engine. I recommend them without any reservation.

From the very beginning we had someone that took the time to learn our business before making recommendations. We were a startup and one of their smaller clients but always felt important and respected. Inceva kept their promises and helped us rank on Google for some very competitive terms. We could not be any more pleased with the great results.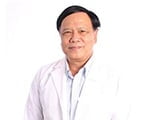 ผมมีความประทับใจในพรสวรรค์และความชำนาญด้านการตลาดของคุณแซลแมนและทีม อินซีว่าเป็นอย่างมาก  ความสามารถในการโฟกัสบวกกับการแปรเปลี่ยนความรู้ความสามารถนี้ให้กลายเเป็น ผลกำไรและการเติบโตขององค์กร Bio Consult Organization ช่วยแบ่งเบาผมอย่างมหาศาล  แซลแมนและทีมอินซีว่าเปรียบได้กับสินทรัพย์ที่มีคุณค่าต่อบริษัทของผมและพวก เขาก็ประสบความสำเร็จเป็นอย่างยิ่งในการสร้างส่วนแบ่งทางการตลาดให้กับ เรา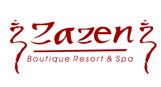 The staff and management at Zazen would like to thank you for making our members only program a great success. Your idea turned out to be an integral part of our longterm revenue goals and overall marketing strategy. Since March, our repeat business, and overall revenue has generated millions of Baht in new revenue as well as increases in our food and beverage revenue from locals.