"It takes 20 years to build a reputation and five minutes to ruin it" – Warren Buffett
Online Reputation Management – What is It?
UPDATED May 11,2017 – The reputation & good name of your company is probably its single most valuable asset. Search engines and online communities like Google, Facebook and Bloggang share your identity and brand to the online masses.
Today more than ever, if consumers don't like what they see or hear, your profit levels can suffer significantly. Potential online and offline customers that are rightfully yours will run directly into the hands of your biggest competitors. This is why you seriously need to consider, develop and implement a reputation management system sooner rather than later.
The positive factors of online reputation management are achieved by better articulating your product or service message. Serious SMEs' also need to consistently make sure the search engines are not displaying unfortunate entries from the past when users are researching your brand name. The online reputation of you and your organization must be carefully monitored consistently and proactively so that your online and offline brand leaves a positive and lasting impression on your prospective customers.

BETTER IDEAS – BETTER IMPLEMENTATION – BETTER RESULTS
Cold Hard Facts – Reputation Management On The Web Today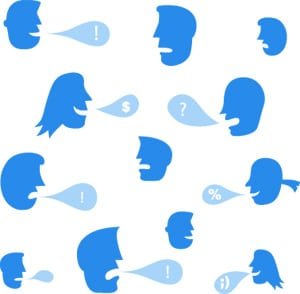 Empowering your potential and current customers with the ability to deliver relevant feedback online for your products or services encourages a deep sense of loyalty and trust between SME's and the consumer. It can also produce consistent organic development for your company and its message.
With Inceva's Real-Time Analytics System you can quickly gauge the online interactions to uncover what really makes your customers purchase. Sometime these views may not portray your business in a flattering manner. Your quick decisive actions to the unwarranted attacks are critical if you hope to contained before they spread. Your business or website may also have fallen victim to aggressive hate campaigns by your competitors, or maybe you just want to bury a really unfair/bad review or news story from complete sight.
Whatever your specific situation or needs are, Inceva can provide you with an innovative and effective real estate marketing plan that uses powerful online reputation management tactics that prepare your brand for the unexpected and deliver results beyond your highest expectations. Content on the Internet cannot be withdrawn for the most part, however they can be managed and controlled.
The Inceva online reputation management team will created a custom yet affordable program to your exact needs and objectives. Our marketing team in Bangkok understands that Online reputation management is a sensitive issue for many SME companies operating across the world.
You may have done everything imaginable in your power to ensure that your product or service is considered a strong positive force within your particular industry or niche. Sometimes the questionable actions of competitors are completely out of your control.
Inceva understands the information shared with us from our clients is very delicate, which is precisely why we custom tailor every reputation management campaign to fit your needs in complete confidentially. 

Our dental office hired Inceva to grow our medical tourism sales using Pay Per Click advertising on Google and also social media marketing. In less than 1 month they double our new leads and reduce our marketing costs overall. We were very pleased with our results and are now working on a new website for our Branches in Phuket & Pattaya.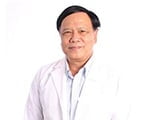 ผมมีความประทับใจในพรสวรรค์และความชำนาญด้านการตลาดของคุณแซลแมนและทีม อินซีว่าเป็นอย่างมาก  ความสามารถในการโฟกัสบวกกับการแปรเปลี่ยนความรู้ความสามารถนี้ให้กลายเเป็น ผลกำไรและการเติบโตขององค์กร Bio Consult Organization ช่วยแบ่งเบาผมอย่างมหาศาล  แซลแมนและทีมอินซีว่าเปรียบได้กับสินทรัพย์ที่มีคุณค่าต่อบริษัทของผมและพวก เขาก็ประสบความสำเร็จเป็นอย่างยิ่งในการสร้างส่วนแบ่งทางการตลาดให้กับ เรา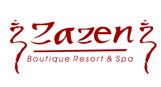 The staff and management at Zazen would like to thank you for making our members only program a great success. Your idea turned out to be an integral part of our longterm revenue goals and overall marketing strategy. Since March, our repeat business, and overall revenue has generated millions of Baht in new revenue as well as increases in our food and beverage revenue from locals.

Inceva helped us accelerate revenue acquisition by quickly grasping of our family business needs, prioritizing the projects we had, and formulating an effective attack plan for our executive team. They helped combine our new investment marketing channels which increased, established functional KPIs and optimized our sales & marketing engine. I recommend them without any reservation.

From the very beginning we had someone that took the time to learn our business before making recommendations. We were a startup and one of their smaller clients but always felt important and respected. Inceva kept their promises and helped us rank on Google for some very competitive terms. We could not be any more pleased with the great results.
How Can I Use Online Reputation Management For My Business?

Online reputation management is the artful process of protecting your identity or brand online by minimizing the negative stories while optimizing favorable search engine and social media mentions and entries to help create an attractive, trustworthy identity on Google, Bing,Yahoo, Facebook,Twitter,Hi5, Sanook, Kapook and thousands of other popular online portals depending on your niche and platform ie Search Optimization, SEM, mobile marketing etc.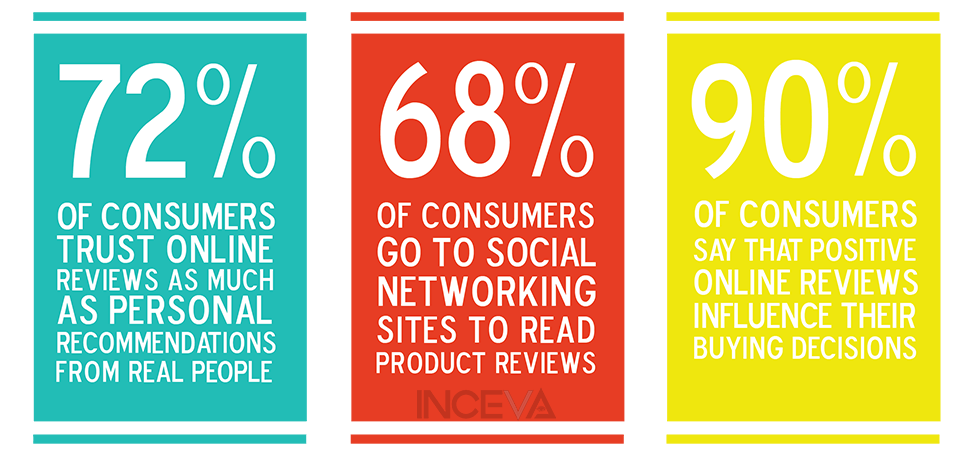 The dedicated team at Inceva can help your Brand mange your online reputation by:
Quickly Investigate your online identity and online reputation to carefully craft an effective strategy that will destroy any bad stories or press into eternal obscurity

We will ensure you or a personally trusted partner or employee is in charge as many online search engine entries as possible thereby giving you complete control over the online reputation and/or perception of your identity and brand

We will help you Identify the most important keywords or terms (ie your brand/company name or associated services and products)

We will Analyze the relevant generated data sets

We will help you and your business build favorable entries to your sites internal pages,press releases,online social media profiles, directory entries & maps location exaggerators.
The positive forces Inceva applies helps companies dynamically alter their message by propelling the desired news into the top positions, thereby knocking down any negative articles that may possibly damage your brand . We believe in maintaining our companies offline and online reputation. We take pride in leading by example and practicing what we preach at all times. This is another reason why so many companies choose our reputation management services over those of our competitors.
We help Improve Online Reputations For:
SME's and Startups of all sizes that need a positive online image or reputation created.

Lawyers & Attorneys that need their brand/name or firm's name improved.

Doctors, Clinics or Physicians that need help improving their online image and reputation.

Celebrities, Politicians & Athletes and that need to improving their reputation and image online.
To get more information about our innovative approach to online reputation management contact us today.