UPDATED January 19, 2017 – Mobile App development and marketing strategies have not been on most companies to-do list until recently. It's only now that consumer behavior and high-speed mobile infrastructure has scaled up to move beyond just an "potential" emerging media tactic to mainstream portion of an advertising budget for most small medium and enterprise companies. Although the mobile first platforms are still in their infancy, most business leaders have bet big on the powers of an internet equipped mobile phone and the total numbers of internet ready consumers is increasing every day. Do you have a plan to take advantage of this new super targeted channel and use mobile first advertising for your company?
Mobile Search Engine Optimization
Mobile SEO and mobile marketing in general has exploded in recent months and for good reason. Mobile marketing and Mobile App SEO should be a critical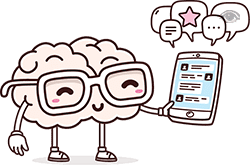 component for any serious business, SME or start-up in the US , Thailand and across the world for years to come. As smart-phones become "smarter" desktop devices and laptops will be used much less by consumers looking to purchase goods or find information about a certain topic or product on their mobile phones.
How many Mobile Devices are Internet ready?
Today, More and more companies are identifying new business opportunities and need to not only just develop a web site but specifically a mobile ready web site or mobile application. Serious SME's need to also optimize these mobile sites specifically for mobile search providers such as Google Mobile,Bing and Yahoo.
Creating a mobile ready website or mobile application is only the first crucial step; your Startup or Medium sized enterprises need to make sure that today's Internet savvy consumers are able to quickly find your brands' product or service when they are browsing on the go. Inceva understands the tastes and demands of the mobile consumers today and can place your product or service in front of the right consumer at the right time.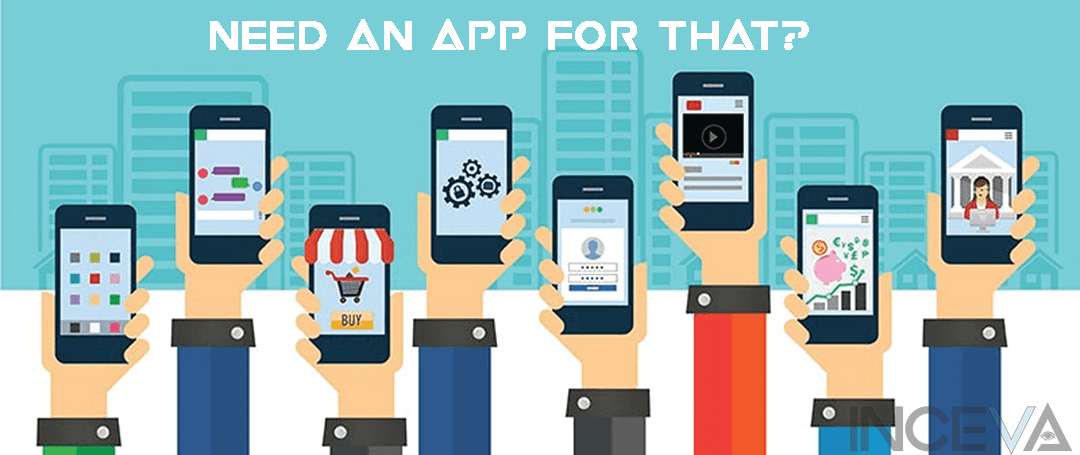 2 Requirements for Mobile App Development & App Store Optimization:
It's often necessary to recode the UI, layout and/or design of the site to conform to modern browser limits and native mobile functionalities.

Inceva will optimize your mobile app or website according to the specific search requirements of your end customers.
BETTER IDEAS – BETTER IMPLEMENTATION – BETTER RESULTS
The Inceva Approach

Our mobile SEO & App marketing packages deliver results. We provide all our clients the edge needed to overcome their existing competitors. We believe that mobile SEO and App marketing are one of the most critical investments for Small, medium sized companies and Startups. We want to make 100% certain that all our clients clearly understand the benefits and concepts of mobile marketing along with and its implications and subsequent results to their bottom lines.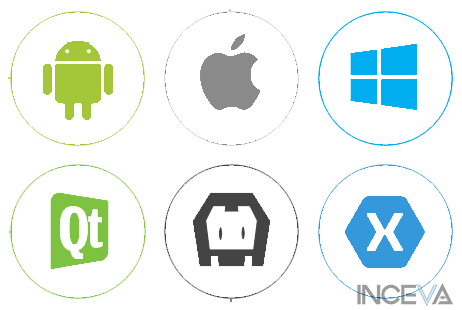 Our mobile marketing team will provide you with all the necessary information you will need to make a smart, well-informed decision when it comes mobile SEO and international mobile marketing for the North American and Asian Markets. In summary, Inceva will make sure that your mobile ready website or mobile app is easy to find in the Google Play Store and Apple App Store and that your site is 100% accessible to all users, no matter what devices your audience are using. (Laptop,desktop,smart mobile phone or Tablets)
In particular, Inceva specializes in mobile SEO marketing for the top 2 platforms today (iOS and Android), but are also very familiar with all all the other major mobile operating systems such as Bada,WebOS,Blackberry,Nokia and Windows Mobile OS.
Our talented team of mobile SEO specialists will always utilize the skills and talents of our own mobile application development team to provide you and your organization with the most efficient, cost effective investment that will bring you real sustainable results at a price that cant we matched.

Application Marketing For Mobile & Desktop Apps

Here are a few things our mobile team will analyze using advanced mobile analytics when optimizing your website for phones or mobile applications for publishing.

Localization

: Using GeoIP technology to determine user location is critical in the mobile search experience. We will make sure that you and your business is easily found within your local area

Mobile Website SEO & AMP:

Smaller screens and character restrictions are just some of the reasons that we optimize your site with mobile phone specific search terms

Predective Mobile Placements

: Predictive mobile search placements and "check-ins" have dramatically sped up the mobile experience and has changed the way customers find information. Inceva can ensure that you and your brand is placed high within the relevant predictive search queries and categories

Cross-Platform / Device Scripting

: We will eliminate any inconsistencies and errors due to device user agent detection, Inceva will re-format or fix coding on your site for different browsers and mobile platforms

Effective Design

: We create beautiful sites that work without problems. we use industry standardized design elements on your mobile and desktop website so that they will conform to the necessary presentation standards of each internet provider

Once the app is coded, tested and ready for release, Inceva can begin the marketing campaigns and submit your Mobile Website or App to the correct business/service directories and review sites to vastly improve your overall exposure and downloads.

From the very beginning we had someone that took the time to learn our business before making recommendations. We were a startup and one of their smaller clients but always felt important and respected. Inceva kept their promises and helped us rank on Google for some very competitive terms. We could not be any more pleased with the great results.

Inceva helped us accelerate revenue acquisition by quickly grasping of our family business needs, prioritizing the projects we had, and formulating an effective attack plan for our executive team. They helped combine our new investment marketing channels which increased, established functional KPIs and optimized our sales & marketing engine. I recommend them without any reservation.

Our dental office hired Inceva to grow our medical tourism sales using Pay Per Click advertising on Google and also social media marketing. In less than 1 month they double our new leads and reduce our marketing costs overall. We were very pleased with our results and are now working on a new website for our Branches in Phuket & Pattaya.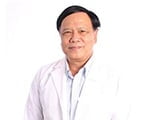 ผมมีความประทับใจในพรสวรรค์และความชำนาญด้านการตลาดของคุณแซลแมนและทีม อินซีว่าเป็นอย่างมาก  ความสามารถในการโฟกัสบวกกับการแปรเปลี่ยนความรู้ความสามารถนี้ให้กลายเเป็น ผลกำไรและการเติบโตขององค์กร Bio Consult Organization ช่วยแบ่งเบาผมอย่างมหาศาล  แซลแมนและทีมอินซีว่าเปรียบได้กับสินทรัพย์ที่มีคุณค่าต่อบริษัทของผมและพวก เขาก็ประสบความสำเร็จเป็นอย่างยิ่งในการสร้างส่วนแบ่งทางการตลาดให้กับ เรา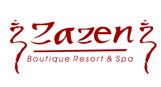 The staff and management at Zazen would like to thank you for making our members only program a great success. Your idea turned out to be an integral part of our longterm revenue goals and overall marketing strategy. Since March, our repeat business, and overall revenue has generated millions of Baht in new revenue as well as increases in our food and beverage revenue from locals.
Mobile Phones – Intersection of Search, Social & Local
Not having a Mobile centric marketing strategy is no longer an option. They are now REQUIRED to compete. According to a recent research report by Morgan Stanley, There will be more mobile internet users than traditional desktop internet users in 5 years. Don't let the competition beat you to it. Learn how Inceva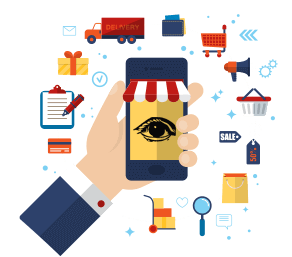 Marketing can help your mobile marketing strategy.
Why Inceva? We Specialize in Development & Downloads

Inceva has helped small,medium and enterprise use mobile to quickly connect with their target audience in real-time, any time and any place. Mobile app marketing acts as a bridge between our virtual and physical worlds. Each day, new opportunities are emerging that puts us in the crossroads of mobile,social media marketing, search, SEO & local marketing. Location-based check-in systems, mobile advertising analytics, QR codes,near field communications (NFC)  and mobile barcode branding technologies are evolving rapidly and, we continue to be the leaders in Mobile app ads.
The Inceva company can handle all areas of mobile marketing including optimizing your mobile phone marketing, SMS marketing, media planning, mobile social marketing , mobile application development for iOs (iPhones & iPad) Android,Blackberry,Bada and windows mobile Applications and promotions), shopping,QR codes and barcodes.  
For more information about how mobile marketing and mobile advertising can help you contact us today.