Bring Beautiful Websites to Life
Web design and website development are powerful tools that offer infinite advertising opportunities for start-ups, SME's, small businesses, non-profit institutions, corporations, public organizations and individuals effectively promote their new or existing ideas,products and services.
Great Web design is like Eye Candy

Good design and layout can make a world of difference and can launch your business quickly.Inceva web design and development team is an experienced group of developers and creative web designer. Having an attractive optimized website is a crucial part in developing your business and create an 24/7 presence online. If you or your business want a dominant position in your industry then it's critical to have an outstanding website.
Best Bang for Your Baht!
Inceva is a local marketing,web development and advertising company with offices in Bangkok and Los Angeles. We offer the best overall web design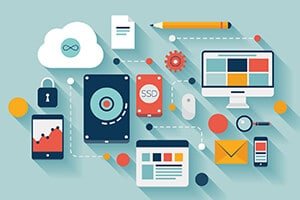 solutions for your SME, small start-up business or corporate needs. Our custom web design team offers companies an affordable yet elegant website with unique style and multi-lingual functionality that your customers will love. Inceva can quickly analyze your existing site, professional goals, web potential and your projected audience to create a successful solution for your websites look and functional needs. Inceva will always provide a custom web design solution that will help your site stand out from the crowd and give your company a recognizable brand and trademark. Inceva web solutions can help you to draw much more attention to your business products (eCommerce websites) or service website and help you and your company establish yourself as a dominant force in the search engines and your respective industry. Let Inceva help you open new profitable doors online and expand your product or service based business.
Develop Your Name Into a Brand!

Inceva can help you create an innovative and intelligent advertising plan or real estate website design that simply works. With detailed analytics Our social media marketing packages can create content & syndication features built in to a modern CRM & CMS using WordPress, Joomla, Drupal, WooCommerce and other Custom Content Management systems that both look good and perform great.
PROJECT DELIVERY ON TIME GUARANTEE!

 –

We respect your time. Inceva guarantees your project will be delivered on time and under budget.

DEDICATED PROJECT MANAGER

FIRST DRAFT WITHIN 7 DAYS ONLY!

TRUE 24 X 7 X 365 CUSTOMER SUPPORT

To learn more about our exciting web development solutions, web design and web development solutions in Bangkok, Phuket, Pattaya or Chiang Mai contact us today.
BETTER IDEAS – BETTER IMPLEMENTATION – BETTER RESULTS
Top Reasons to Choose Inceva for Your Next Website
WEBSITES THAT GENERATE INCOME – Having a beautiful website is important but not if its at the expense of generating leads and/or sales. Inceva create fast, functional websites for your business to get and close leads efficiently.

MONEY BACK GUARANTEE

–

We believe in our products. If for any reason you are not satisfied with the first draft or the first draft simply does not meet your expectations, you can simply notify us and we will issue you a full refund.

SATISFACTION GUARANTEE

–Inceva

web design

will grant unlimited revisions until you are 100% Satisfied with the work

100% UNIQUE – MODERN, CREATIVE, PROFESSIONAL AND WEB 2.0 DESIGNS

–Inceva creates websites and mobile applications that make money. Our company always provides 100% unique and customized websites for your personal or business needs. Our Local SEO services provide the perfect blend of creativity and advanced technological systems that help you focus on your business confidently!

BACK END – SIMPLE CONTENT MANAGEMENT SYSTEMS (CMS)

–

A CMS/Content management system enables you to easily manage and maintain strict control of the content and sales leads from your new website. A CMS doesn't really require much technical knowledge or advanced web development skills. Good content management systems will give you the ability to process inquires,edit text, add/delete pictures or videos and much more, very fast and easily from anywhere in the world.