UPDATED February 9, 2018 – Today's online search environment is becoming increasingly competitive, Inceva marketing agency can help your Small, Medium or Enterprise ( SME ) to effectively optimize their online message,websites and print content to properly increase online visibility among their intended target audiences.
BETTER IDEAS – BETTER IMPLEMENTATION – BETTER RESULTS
Digital Agency to Target Farangs & Local Bangkokians
Visibility and relevance in online search is very critical to any successful communications or marketing campaign for cosmetic surgeons, dentists, lawyers, real estate, restaurants, hotels and the entertainment industry. A successful online marketing strategy requires a company that understands the local Bangkok (Thai speaking) vs Farang (other) markets and understands how to leverage both organically (search engines) and paid advertising using Google Adwords management, Bing PPC, Snapchat, Instagram and  Facebook Advertising) strategies to yield qualified Local Bangkok based traffic and thus producing the optimal return on investment (ROI).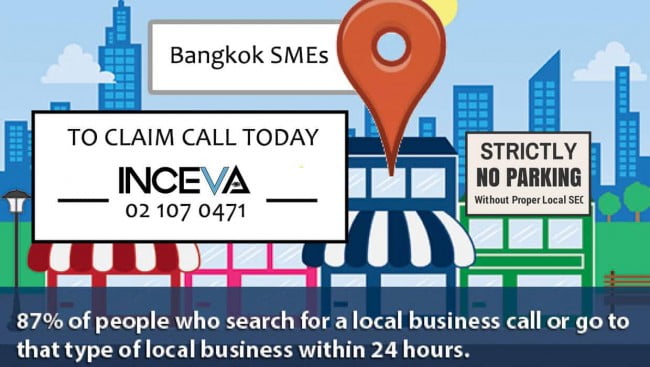 Inceva is a full-service search and growth management agency with offices in LA & BKK. Our proven in-house expertise that allows our team to execute effectively on all aspects of your online and offiline marketing campaigns. By applying tested and proven marketing strategies and by coordinating well-executed online and offal search engine marketing campaigns, Inceva digital agency seeks to increase your SME's & Start-ups,product or service's overall customer base.
By aligning our marketing expertise with your overall social media marketing and PR (public relations) goals our agency can help your marketing team to execute the most efficient and effective ad campaigns possible. Our campaigns produce results and we have the historical data and analytics' to prove it.
Our in-house marketing and business consulting team in Bangkok invests a lot of time and effort to truly understand our clients' overall marketing goals business objectives. Understanding your current product/service offerings, reputation, brand loyalty and industry/niche allows our marketing team to better create and develop tangible, realistic & sustainable strategic plans of action.
Inceva has created and successfully launched search engine management and online reputation management campaigns for companies in Los Angeles, Orange County, San Diego, Las Vegas, San Fransisco, Oakland, Portland, Seattle, Bangkok, Nonthaburi, Pak Kret, Hat Yai, Pattaya, Phuket, Ko Samui, Songkhla, Korat, Nakhon Ratchasima, Chiang Mai,  Chiang Rai, Udon Thani, Surat Thani, Mae Sot, Tak and Khon Kaen.
The Premiere Digital Marketing Agency in Thailand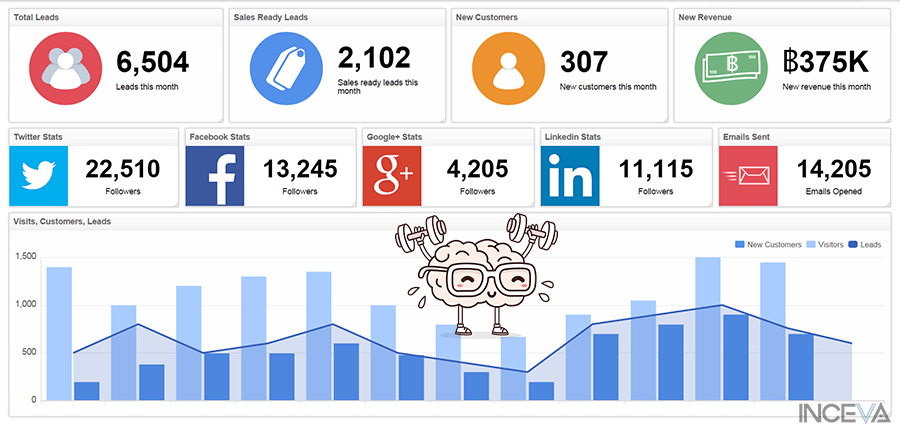 Our Online Marketing Strategies and Solutions include:
•    PPC Pay Per Click & Paid Search Marketing
•    Adwords Optimization
•    Organic Search Marketing with Search Engine Optimization
•    Google Display advertising
•    Mobile SEO and Mobile App Marketing
•    Mobile Application Development – iPhone, iPad and Android
•    Website copywriting
•    Content Creation, Marketing and Optimization
•    Off page optimization
•    Facebook advertising
•    Twitter advertising
•    Social Media Marketing
•    PR and Press Release Creation,Optimization & Distribution ( Local Thai and International Wire Services)

From the very beginning we had someone that took the time to learn our business before making recommendations. We were a startup and one of their smaller clients but always felt important and respected. Inceva kept their promises and helped us rank on Google for some very competitive terms. We could not be any more pleased with the great results.

Our dental office hired Inceva to grow our medical tourism sales using Pay Per Click advertising on Google and also social media marketing. In less than 1 month they double our new leads and reduce our marketing costs overall. We were very pleased with our results and are now working on a new website for our Branches in Phuket & Pattaya.

Inceva helped us accelerate revenue acquisition by quickly grasping of our family business needs, prioritizing the projects we had, and formulating an effective attack plan for our executive team. They helped combine our new investment marketing channels which increased, established functional KPIs and optimized our sales & marketing engine. I recommend them without any reservation.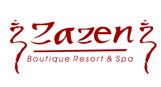 The staff and management at Zazen would like to thank you for making our members only program a great success. Your idea turned out to be an integral part of our longterm revenue goals and overall marketing strategy. Since March, our repeat business, and overall revenue has generated millions of Baht in new revenue as well as increases in our food and beverage revenue from locals.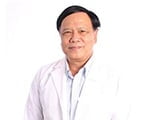 ผมมีความประทับใจในพรสวรรค์และความชำนาญด้านการตลาดของคุณแซลแมนและทีม อินซีว่าเป็นอย่างมาก  ความสามารถในการโฟกัสบวกกับการแปรเปลี่ยนความรู้ความสามารถนี้ให้กลายเเป็น ผลกำไรและการเติบโตขององค์กร Bio Consult Organization ช่วยแบ่งเบาผมอย่างมหาศาล  แซลแมนและทีมอินซีว่าเปรียบได้กับสินทรัพย์ที่มีคุณค่าต่อบริษัทของผมและพวก เขาก็ประสบความสำเร็จเป็นอย่างยิ่งในการสร้างส่วนแบ่งทางการตลาดให้กับ เรา
Local Approach to SEO – On Page Factors of Ranking
The content of you site matters much more than generalized SEO campaigns. Search engines have Algorithms to know if you're website is providing answers (value) to its audience. Search engines can tell when users dislike a landing page so that requires business owners to invest in creating quality content that helps to educate and inform the intended audience. User engagement is the name of the game so think beyond just simple keywords to achieve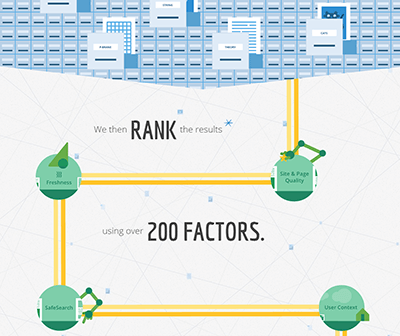 better results. Being hyper-local to your province, city or country with content for relevant keywords.
Other on site factors include:
Proper use of H1 tag
Proper of page title tag
Proper Structure of Landing page ( URL )
Proper use of image ALT tags
Help your customer find you by embedding maps with your business markers so that mobile customers can find you easier.
Now more than ever, a responsive Mobile-friendly website is definitely a factor for established businesses regardless of location. It is estimated that over 53% of all web traffic today comes from either smartphones (iOS and Android) and tablets. Your company needs to assume that a majority of your target audience will be looking for your product or services from their mobile phone so make it easy for them to find you.
Other search engine facts to keep in mind:
Nearly 33% of all mobile searches are related to location
About 76% of customers who search for a company nearby will visit that business within 24 hours
An estimated 28% of those local searches result in a sale
Inceva business development and real estate marketing can help audit your existing promotional online and offline strategy to ensure you are not losing potential customers by not being an optimized sales funnel. We can make minor but powerful adjustments to quickly improve what needs improving. Inceva can analyze your results on a monthly basis to continually optimize the sales channels to ensure your goods or services get increased leads and sales via better rankings and search engine visibility.
Building Local Audience with Links and Reputation
Once we have corrected the underlying structure and online image of the company we start focusing on building for more public exposure via multiple tactics such as, PR outreach, social media campaigns, local link building, seo marketing, interviews with relevant publications, ppc marketing, sponsorship's, google adwords, info-graphics, creative advertising and videos to name a few. If you are a local small or medium sized business in that is struggling to make progress with online marketing give Inceva Marketing Group a call today to see how we can rebuild the right marketing strategy for you.