UPDATED May 11, 2017 – Inceva AdWords Management can help streamline your SEM or Pay Per Click campaign with the help of our certified Google Adwords specialists. Using AdWords, Inceva can quickly create, adapt and optimize your ads in real-time according to the performance of the existing campaigns.
With nearly 95% of current internet users exposed to the popular Google Thailand network, serious companies investing in their marketing through the Google AdWords network throughout Thailand can rest assured knowing that their ads will be targeting the eyes of the perfect matching consumers they are trying to reach.
Google Adwords Pay Per Click
The team at Inceva is fully aware that PPC and CPC advertising doesn't always suit every business so we do our best to understand your business needs and will fully explain the pros and cons of the entire  paid marketing model before developing a custom package that meets your artistic and financial needs.
If you're are already running an existing AdWords campaign, we can quickly access your luxury real estate advertising strategy and help fine-tune the campaigns by removing wasteful components. Inceva will first take a careful look at your work to determine which specific areas of your PPC account should be improved.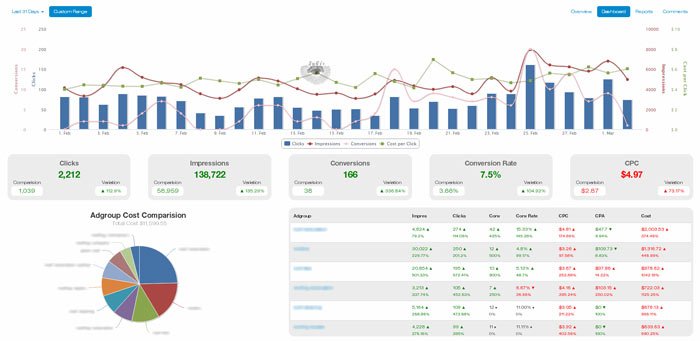 If you're looking to start from scratch, we can quickly set up a brand new PPC campaign. In order to do so however, we will need to discuss your goals and better define what 'ROI' really means to you and your business. Our Google Adwords Management services and PPC marketing agency in Bangkok revolve entirely around clear client communication. Our detailed and consultative approach with strong work ethic helps contribute to our continued success to ensure that we always provide our PPC customers with 100% support they need.
The Pay-Per-Click or Pay-Per-Click specialists at Inceva have been previously accredited from Google and are true Google AdWords experts. We fully understand the potential of the AdWords program and use our expert knowledge about this new & innovative marketing tool to manage our clients entire paid advertising or PPC campaigns in real-time and in a detailed,measurable & cost effective way.
BETTER IDEAS – BETTER IMPLEMENTATION – BETTER RESULTS
Research & PPC Strategy
Our PPC team conducts a detailed analysis of your companies products or services to determine the key-performance-indicators (KPI) for your marketing campaign. We then develop a clearly defined strategy to achieve this goal based on your budget.
All clients are Provided with the following:
Keyword Research – In English and Thai using in-house database to build you a list of desired keywords that give you the highest chance of success
Negative Keyword List Development – A critical part of developing a lucrative campaign is to identify and prohibit the use of keywords that will likely not lead to sales. Everyone is NOT your customer.
Detailed Competitor Analysis – We analyze your market space to see how your competitors are performing and then develop a plan to overtake them.
Placement Research – For display Ads, blasting ads to random networks and websites will lead to very poor results. Inceva laser targets your core audience on the display network to increase conversions and reduce acquisition costs.

Inceva helped us accelerate revenue acquisition by quickly grasping of our family business needs, prioritizing the projects we had, and formulating an effective attack plan for our executive team. They helped combine our new investment marketing channels which increased, established functional KPIs and optimized our sales & marketing engine. I recommend them without any reservation.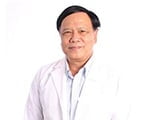 ผมมีความประทับใจในพรสวรรค์และความชำนาญด้านการตลาดของคุณแซลแมนและทีม อินซีว่าเป็นอย่างมาก  ความสามารถในการโฟกัสบวกกับการแปรเปลี่ยนความรู้ความสามารถนี้ให้กลายเเป็น ผลกำไรและการเติบโตขององค์กร Bio Consult Organization ช่วยแบ่งเบาผมอย่างมหาศาล  แซลแมนและทีมอินซีว่าเปรียบได้กับสินทรัพย์ที่มีคุณค่าต่อบริษัทของผมและพวก เขาก็ประสบความสำเร็จเป็นอย่างยิ่งในการสร้างส่วนแบ่งทางการตลาดให้กับ เรา

From the very beginning we had someone that took the time to learn our business before making recommendations. We were a startup and one of their smaller clients but always felt important and respected. Inceva kept their promises and helped us rank on Google for some very competitive terms. We could not be any more pleased with the great results.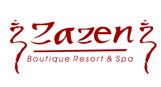 The staff and management at Zazen would like to thank you for making our members only program a great success. Your idea turned out to be an integral part of our longterm revenue goals and overall marketing strategy. Since March, our repeat business, and overall revenue has generated millions of Baht in new revenue as well as increases in our food and beverage revenue from locals.

Our dental office hired Inceva to grow our medical tourism sales using Pay Per Click advertising on Google and also social media marketing. In less than 1 month they double our new leads and reduce our marketing costs overall. We were very pleased with our results and are now working on a new website for our Branches in Phuket & Pattaya.
Why Let Inceva Manage Your Adwords Campaigns?
By choosing to place your trust in with The Google Certified Inceva PPC Team, you will benefit from the following: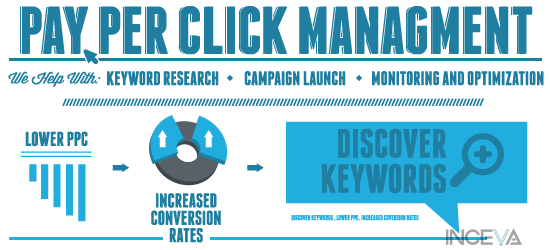 A dedicated Inceva PPC account manager who understands your business and industry
Comprehensive campaign setup and management to get your ad spend on the right track from day 1 by linking Analytics Adwords.
Real-time analytics with Conversion tracking & Custom Reporting
Continuous Keyword expansion advertising optimization and Ad Copy A/B Testing to improve your overall click-through rate and ROI
Concise and detailed monthly reports outlining the campaign and account performance
No locked-in contracts
Lower Your CPA ( Cost Per Acquisition)
Lower CPC ( Cost Per Click)
Increased Overall Market penetration
Improved Quality of leads resulting in more sales
Increased Brand Visibility & Awareness
To learn more about Our Ultimate AdWords Management Programs please Contact us via e-mail or call us today.